Sparrows Point Hospital
Elmer Hall, who published a history of the town of Sparrows Point, notes that "we locals" called this building "The Dispensary" and it was located behind the 500 block of "F" Street. It was used in the 1930's but Elmer is not sure when it was built.
Charles Ivey, a retired Sparrows Point police officer, remembers that every time someone was killed in the mill, the town police had to take the body to the morgue in the basement of the hospital, strip the body and wait for the Baltimore County Medical Examiner.
Jerry Ernest, a current employee at The Point, remembers filling out his job application in the building in 1969.
John Houdersheldt, an active worker at The Point with 52 years seniority, remembers going to the dispensary with metal slivers stuck in his eye and the doctor's using a powerful magnet to draw out the fragments.
The other pictures show: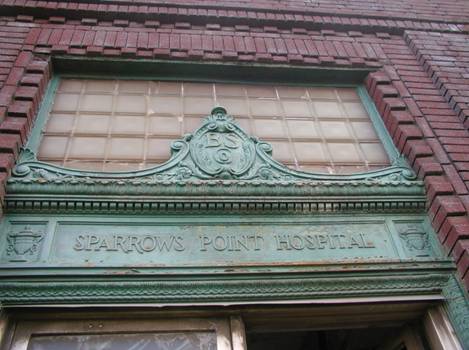 1) the elaborate woodwork over the main entrance, with the Bethlehem Steel logo carved into the door decoration.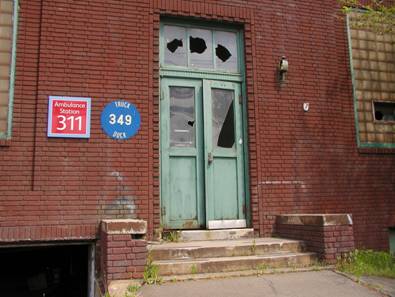 2) The entrance to the emergency room.
3) The main rooms as they look today (June 2008). The building was used as an electrical maintenance shop and is now deserted.