Ralph Dudley - Cartoons from The Point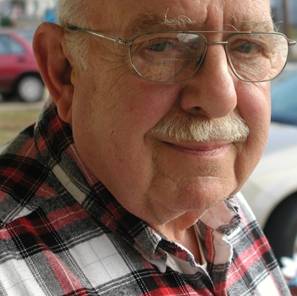 Ralph Dudley started working for Bethlehem Steel at Sparrows Point on August 31, 1955 and retired as a mechanic in 1996 after more than 41 years in the mill.
In addition to his mechanical skills, Ralph was an extraordinary—and wholly self-taught—cartoonist. He often drew caricatures of his co-workers and, as he said in the interview, "sometimes they loved them and sometimes they threatened to sue me!"
As his skill was recognized, Bethlehem Steel would often commission Ralph to create cartoons for workers who were leaving the mill, to be presented to each of them at the retirement party. The company generally "paid" Ralph for his work by giving him a full shift of OT to create the caricature.
Here is a sample of Ralph's wonderful work, with comments. Unfortunately, some years ago Ralph's car was vandalized and a scrapbook with many more cartoons was stolen and never recovered—a real loss for the history of the steelworkers at Sparrows Point.
These cartoons were scanned and described by Ralph in January, 2009.
---